Well, this is something Ludo has been looking forward to since the release of The Valley of Plenty, To be honest, so have we all, and the Carpenters were as wonderful as we thought they would be, They invited us into their lovely southern home replete with kids dogs and a just a wee touch of chaos—in a very genteel way. And in the course of our conversation we find everything one expects from the creators of the very cool "Wildlings"! But first, let's meet our judges for Glorantha Has Talent? and then see what M has for us…
Intro
:58
Glorantha Has Talent?
Our fantastic Gloranthan Talent Show!
We finally introduce our wonderful Judges!
YAY!
We asked our Judges to tell us about art that inspired their Gloranthan gaming and we give a few examples below: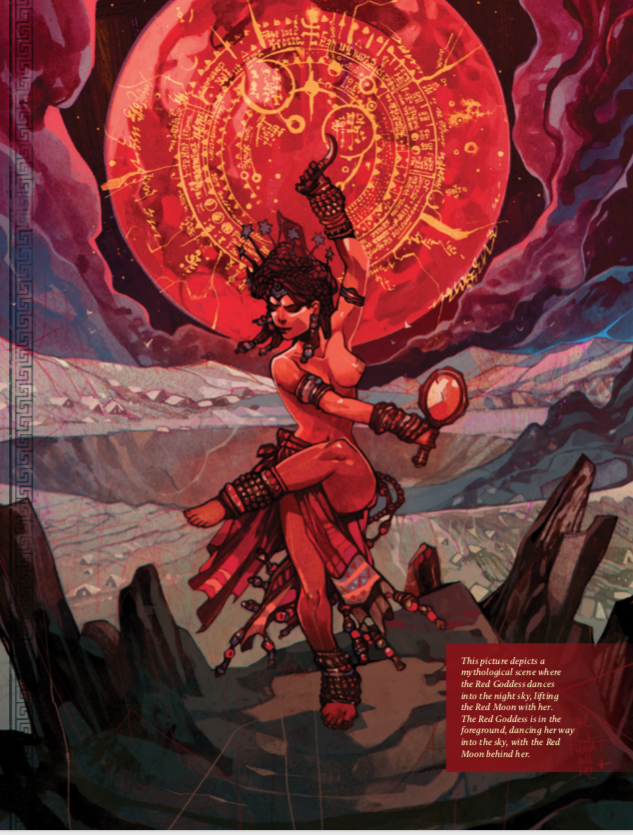 Peggy gives us a few links:
:Eugène Delacroix's Ovide Chez les Scythes
Scythian horse equipment
Scythians
Scene of fight of two horses Kazakhstan
And a pic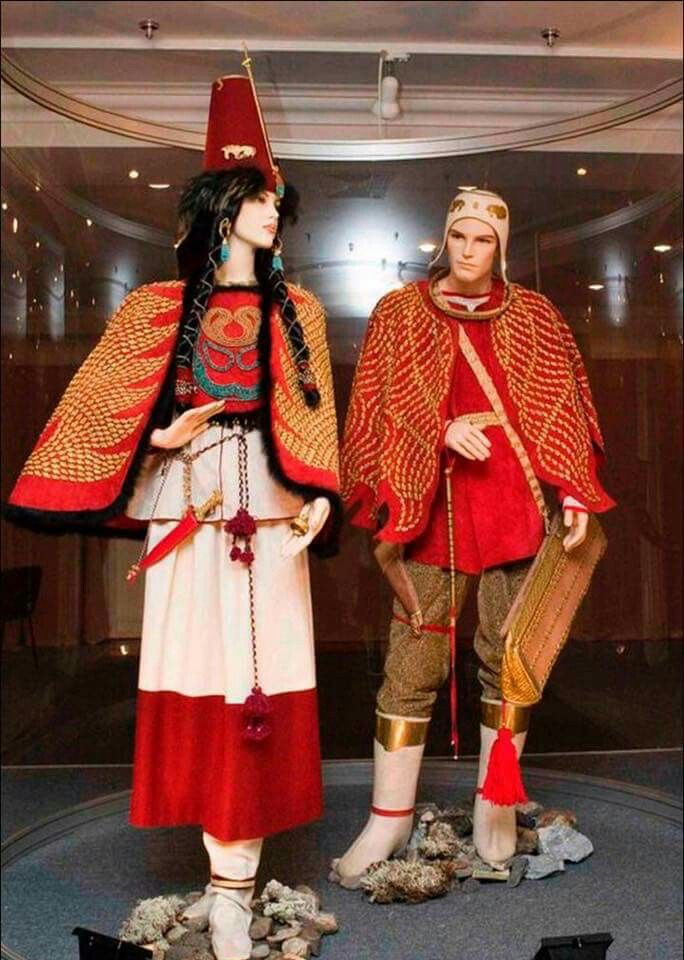 14:26
SIGINT/Psych Ops
The good stuff straight from M, with a flurry of items of less than ideal repute. Rumour has it this used to be our "News and Rumour Tables" but that thought gets an A for too awful to contemplate.
15:19
Money Money Money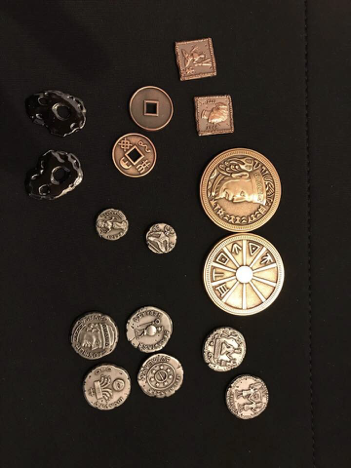 We like these play aids, we really do! Buy these @. Campaign Coins!
18.52
RuneQuest For Free?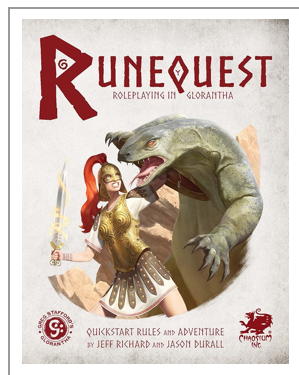 An affordable option for evaluation or even short play, It's great for those of us that are facing economic hardships in these strange times.
20:44
Dragons Eye and Other Examples of "YGMV"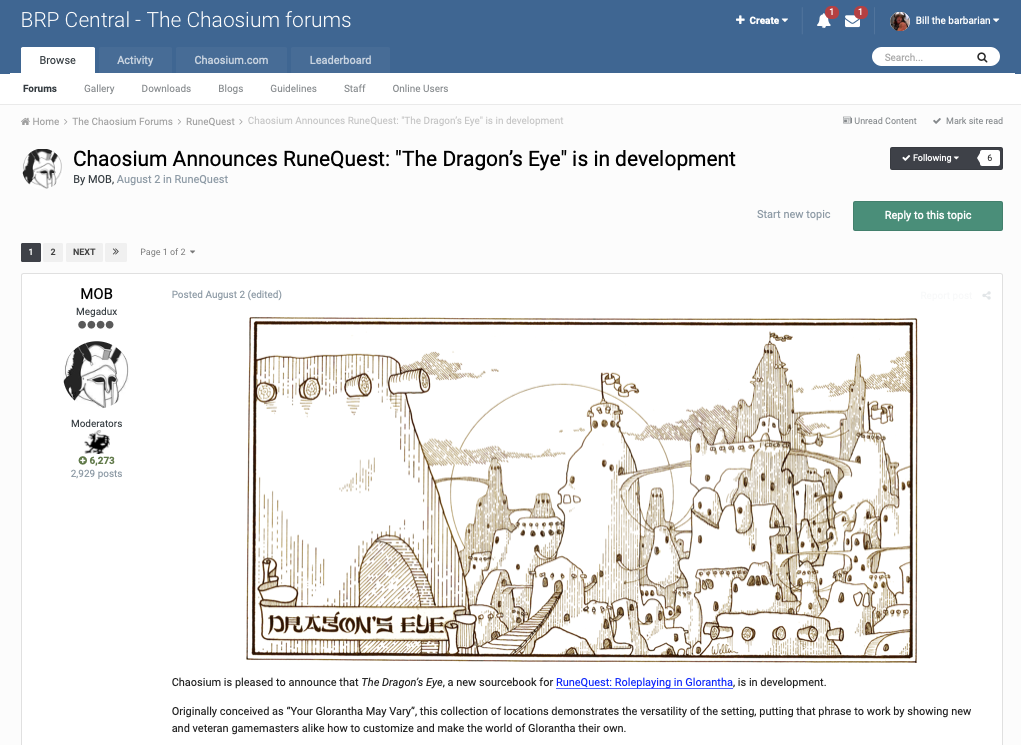 This is a long awaited examination of Glorantha locales that us old folk have been waiting for forever! This supplement explores the strange and odd places in Dragon Pass that show that Kansas is far, far away!
25:05
M. Heldson's "Men of the West"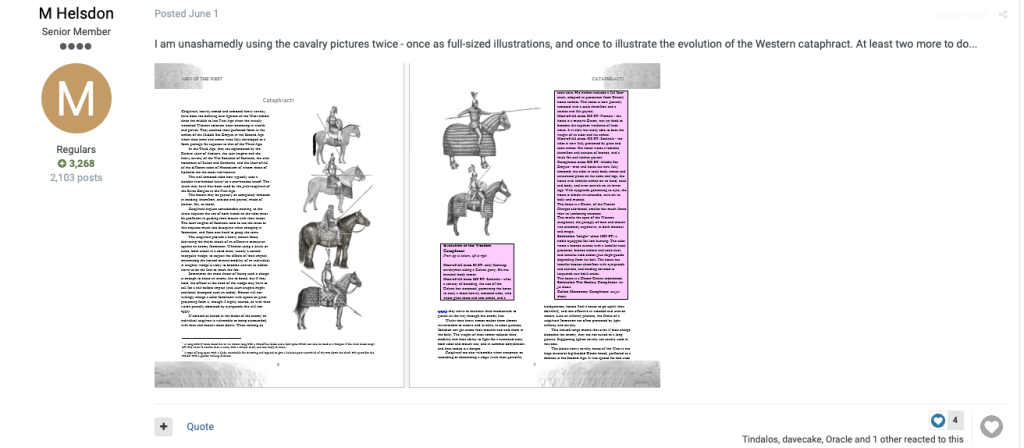 Martin returns with another of his explorations of the fighting men and women of Glorantha. This time he goes West!
20:48
D-Infinity's RuneQuest Thursdays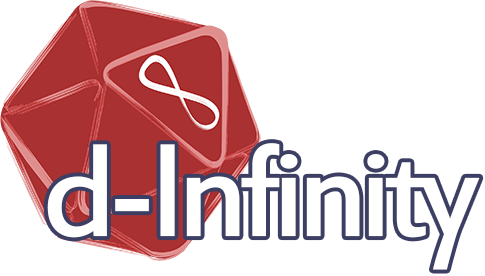 Great RQ aids from a prolific and punctual fan! Here is June's RuneQuest Thursdays!
32:39
French Griffin Mountain for RQ G
According to M, the french will be getting this double translation with the publication of RQ G or soon thereafter: Double translation; once into French and then once more into RQ G!
Quelle Chance!
37:36
Our Main Topic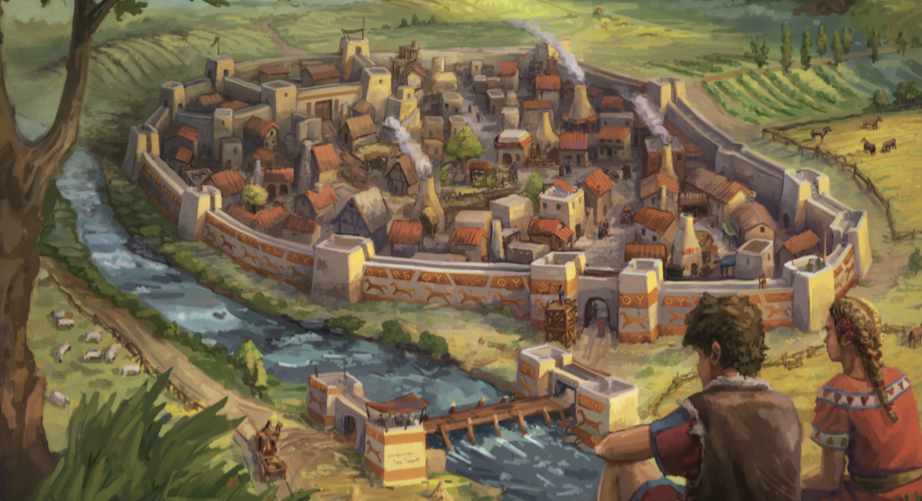 An interview with the Carpenters'
of Troupe Games Fame!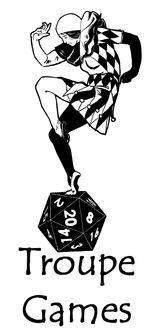 Introducing our guests, then a sneak peek at our Lightning Round
Their history in War-Games and RPGs
Griffin Mountain changes everything
Years pass and then cue a late visit to Sandy Petersen's epic TrollPak!
Gloranthan Miniature game?
The Dundealos, The Poljoni, the Jaldonkillers Saga and how YGWV
Joerg asks the tough questions!
The Wildlings and The Valley of Plenty
Novel use of PCs and NPCs, Bill says "Bravo! Well Done!"
A discourse on BRP OGL and the QuestWorld SRD
(Bill gets a headache from all the TLAs).
Troupe Games on Inclusivity, X cards and Trigger Warnings
What's up and coming for Troupe Games?"
1:31:39
What do fat Elvis and fat Hemingway have in common? And here, we get our comeuppance!
1:33:04
The Lightning Round
1:37:57
Bye For Now!
See y'all next month for Glorantha Has Talent? and so much more!
Podcast: Play in new window | Download (68.1MB)
Subscribe: Apple Podcasts | Google Podcasts | Spotify | RSS | More