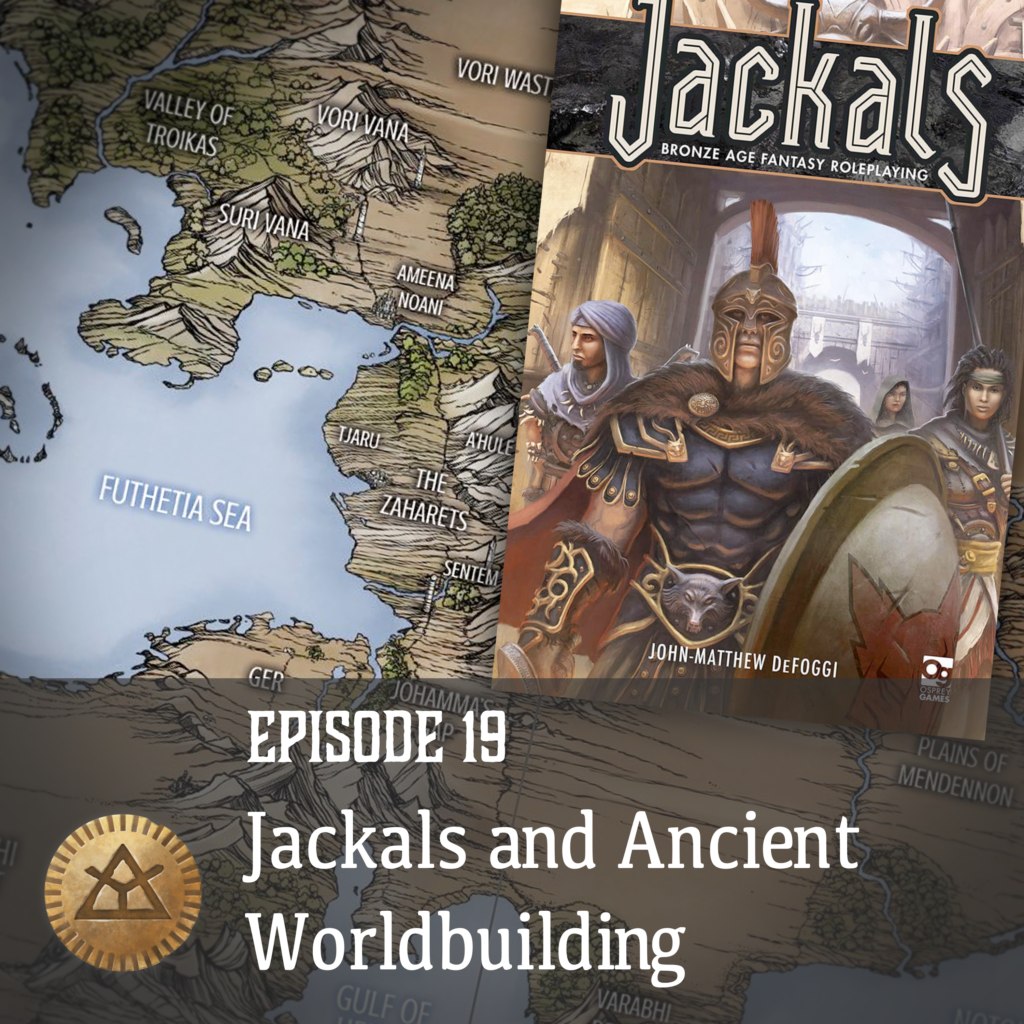 In this episode Joerg is still taking a break, but Ludovic is here to welcome Evan Franke and JM DeFoggi (not to be confused with JM DeMatteis!)
Exploring Glorantha
Evan and JM are probably best known to listeners and readers of the God Learners as the hosts of Exploring Glorantha, the YouTube series that presents Glorantha in an accessible manner to the general public. But they are also part of Iconic Production, which does a lot more stuff! It started as a 13th Age actual play, but they now cover many other games.
Ludovic mentions that subscribing to Iconic Production's Patreon gives you access to the Exploring Glorantha show notes, which are quite useful as a Gloranthan index when you need to look something up.
Jackals
For the main topic, we discuss JM's bronze age fantasy game Jackals (available from Osprey Publishing), its worldbuilding, campaign framework, system, and what we can learn and apply to Glorantha gaming!
During the discusion, we talk about:
Where to Find Evan and JM
Credits
The intro music is "The Warbird" by Try-Tachion. Other music includes "Cinder and Smoke" and "Skyspeak", along with audio from the FreeSound library.
Podcast: Play in new window | Download (30.0MB)
Subscribe: Apple Podcasts | Google Podcasts | Spotify | RSS | More